Domaine Armand Gaston
LoireLoire, France, France, France
About
Domaine Armand Gaston
Domaine Armand Gaston's Menetou-Salon vineyards are located to the south of Sancerre on gentle slopes near Bourges. With clay and limestone soil over Kimmeridgian marls, the Sauvignon Blanc from this smaller region produces wines that rival quality Sancerres at twice the price.
Introducing Domaine Armand Gaston
Of all the satellite appellations, Menetou-Salon is most similar to Sancerre geographically, soil-wise and style-wise. Menetou Salon (330 hectares) is region adjacent to Sancerre, west of Loire River, comprised of a total 10 communes and 30 producers. Armand Gaston, a longtime grape grower in Menetou-Salon, sold his vineyards to Joseph Mellot in 2007. The Mellot family created this bottling as a tribute to the vineyard's former owner.

Kimmeridgian limestone and clay creates conditions for less drainage than typical for the surrounding appellation, yielding denser, broad and structured Sauvignon Blanc with more savory elements and heightened minerality.
In 2005, the winery found a fossilized seashell nearly the size of a bike wheel! This fossil bed dates back 150 million years, compiled of seashells from when the area was under water.
Play Video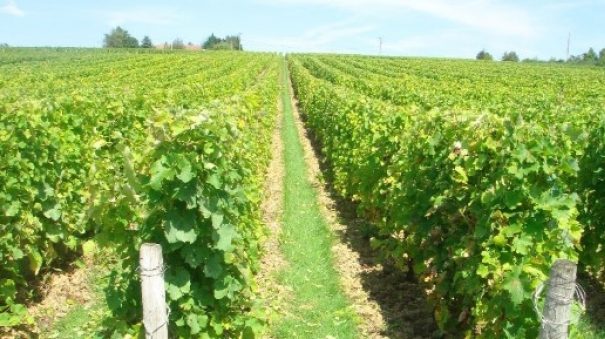 Producer Tech Sheets